Sell your home in 2 weeks for top dollar and pay ZERO listing commission!
Find out what your home is worth in today's market.
We make selling your home fast and easy
Full Service representation from a Top Agent
and ZERO Listing Commission
FOR SELLERS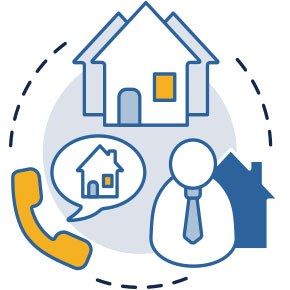 If you are SELLING
a home please
START HERE:
GET STARTED
FOR BUYERS
If you are BUYING
a home please
START HERE:
GET STARTED
Make the homesale.plus comparison
 



homesale.plus


Old-Fashioned
Way

LOW SELLER COST

No listing commission.

FAST SALE

Home is sold in a pre-
determined timeframe

MAXIMAL INTEREST

Pricing strategy drives
intense interest.

REAL COMPETITION

Buyers pitted against
each other, not seller.

TRANSPARENCY

Buyers know exactly
what's needed to win.

TRUE, TOP MARKET PRICE

Sellers know they left
nothing on the table.

MINIMAL PAPERWORK

Buyer/agent only writes
contract when deal is reached.
What people are saying about homesale.plus
WOW!
My wife and I were preparing to sell our home but were never happy with the usual process. As buyers, we felt that we were always in the dark. We like a home, send an offer to our agent and then wait... stress and anxiety set in. We like the property, we want to pay a fair price but to no avail, the property is sold with no knowledge of how much the other buyers were offering. I convinced my wife to try homesale.plus. They had a new way of selling that allows buyers to see all offers and compete openly with each other. The process and results were amazing! In just 5 days we had dose to 100 showings and a winning offer. We watched the clock tick down from hours to minutes to seconds and it was done. WOW! We are ecstatic about the success we had and would not sell a home any other way than the homesale.plus way!
Some featured homesale.plus sales